Bernardo Martinez, Jr. wins the SVRA Feature Race For Cars of Italy in a Roman Auto Prep built and prepared Alfa Romeo GTV. Martinez Jr. started the race from his P2 qualifying position, behind the Ferrari Spice GTP of McLaughlin. When the Spice pitted on lap 4 Martinez led the remainder of the race unchallenged.
Roman Tucker of Roman Auto Prep commented… "We were very pleased to see Martinez win so convincingly. I actually built this particular car in 2005 for another client but in the spring of 2007 that client offered the car for sale and Martinez Jr. bought it. This was the first race with Martinez behind the wheel and his impressive driving capabilities in conjunction with our chassis appears to be a great combination."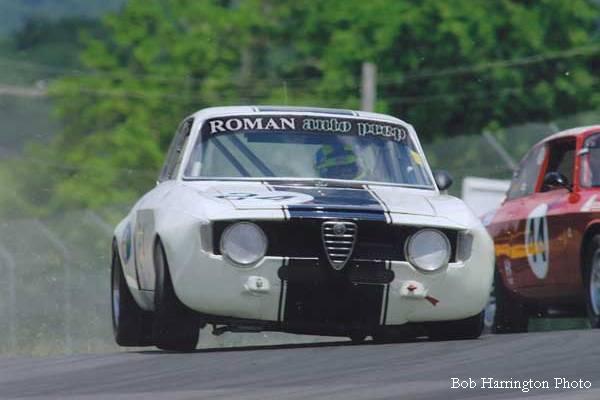 The SVRA Mid Ohio Vintage Grand Prix has traditionally been one of Roman Auto Prep's best attended events. Roman Tucker:… "Mid Ohio is a great track for an Alfa because of its size and configuration. It's very satisfying to drive at speed here with a properly prepared car. Most of my customers insist on having this event on their colander."